Instructions pour Wirecard
Start by going to //www.mywirecard.com/.
Si vous avez des problèmes pour déposer avec votre visa/Mastercard et vous souhaitez une option comparable, alors essayez Wirecard!
Wirecard vous permet d'envoyer et recevoir de l'argent dans le monde entier en temps réel. Considéré comme la Mastercard virtuelle qui permet d'acheter sur Internet dans le monde entier. Cela prend environ 30 secondes pour ouvrir un compte de Wirecard, ainsi vous pouvez déposer sur SlotsMagic au plus vite!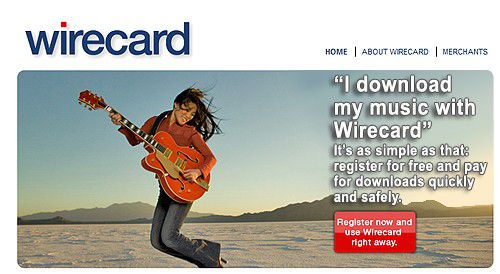 Inscrivez-vous
Cliquez sur "Register now and use Wirecard right away" ("Enregistrez-vous dès maintenant et utilisez immédiatement Wirecard").
Pays de résidence
Complétez les informations vos détails de votre pays, devise et langue, ensuite cliquez sur «Continue».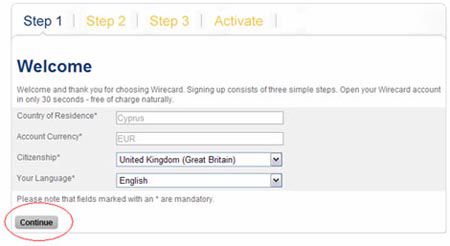 Informations personnelles
Vous devrez remplir les champs suivants correctement .
Votre numéro de téléphone est la seule manière par laquelle vous recevrez votre code d'activation, celui-ci doit être correct.
Le préfixe du pays sera déjà en place +357, vous devez seulement ajouter le préfixe de la région (sans le 0) ) et le numéro de téléphone.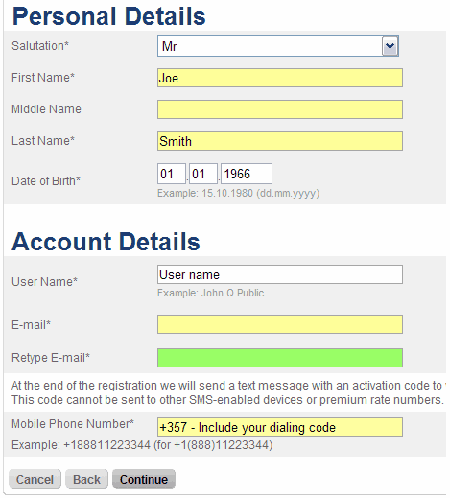 Sécurité et conditions d'utilisation
Vous devez autoriser la sécurité sur votre compte et accepter les termes et conditions générales/protection des données.
Assurez-vous de bien lire toutes les informations, complétez correctement ensuite cliquez sur "Continuer".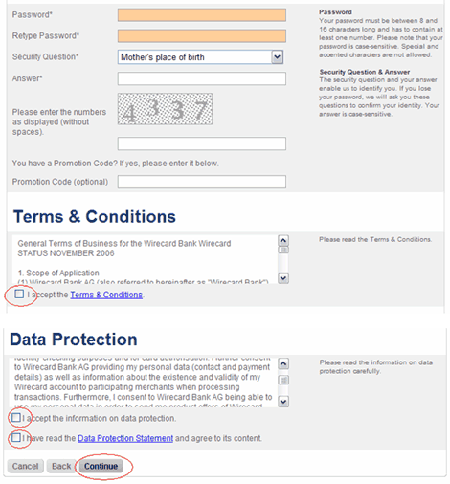 Activez votre compte
Nous sommes sur la page d'activation . Vous devrez écrire le code d'activation qui vous a été envoyé sur votre téléphone portable par l'intermédiaire d'un message texte.
Si vous n'avez pas reçu le code cliquez sur «I received no activation code» et essayer encore une fois.
Ou si vous voyez que votre numéro de téléphone est incorrect il y a l'option pour changer le numéro . Une fois que vous l'avez reçu cliquez sur le bouton «Activate».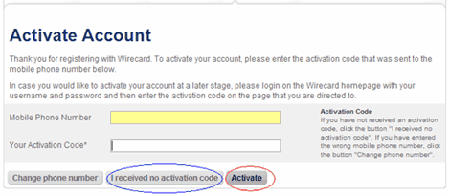 Déposer de l'argent
Votre compte est maintenant activé ainsi vous pouvez commencer à déposer avec votre carte de crédit.
Choisissez l'option «Deposit money» pour déposer sur votre compte.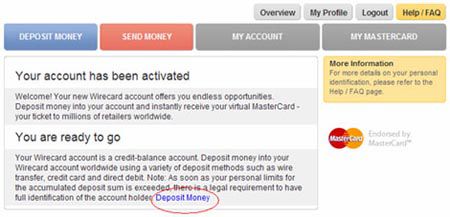 Inscrire le montant du dépôt
Après avoir inscrit le montant du dépôt que vous souhaitez déposer, prenez en considération que le dépôt minimum au SlotsMagic est $20 ainsi le taux de conversion devra être pris en compte.
Appuyez sur le bouton «Continue».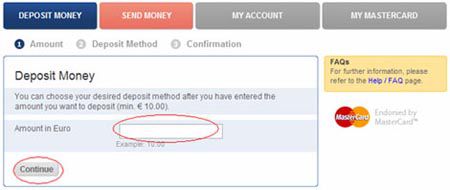 Inscrire les détails de votre carte
Choisi «Add new card» afin d'ajouter votre carte de crédit.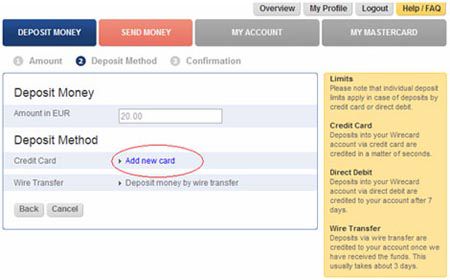 Ecrivez les détailles de votre carte
Choisissez le type de carte que vous employez et complétez vos détails par la carte de crédit.
Apres que tous les détailles sont écrites pressez le bouton «Continue».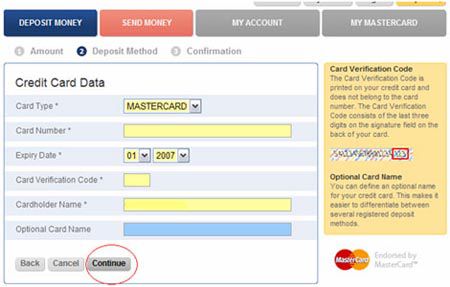 Dépôt réussi
Après avoir déposé avec succès, vous verrez l'écran de confirmation.
Afin de voir les informations de votre Mastercard virtuelle, vous devrez choisir le bouton «My MasterCard».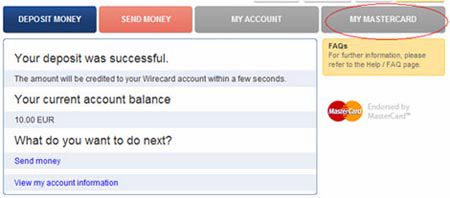 Votre MasterCard Virtuelle avec Wirecard
Cette page vous donne les explications pour déposer dans l'SlotsMagic.
Si vous choisissez la petite flèche à côté de votre numéro de Mastercard il vous informera la date d'expiration et le code de vérification de votre Wirecard.
A présent votre Wirecard a des fonds supplémentaires, tout ce que vous devez faire est d'ajouter les détails suivants dans la section de dépôt de Wirecard du client des #SKIN_DISPLAY_NAME##.
Nombre de MasterCard pour votre Wirecard
Code de verification (nobre CVV2)
Date d'expiration
Nom du propriétaire de carte